# Menu Panel
Elementor Core
Basic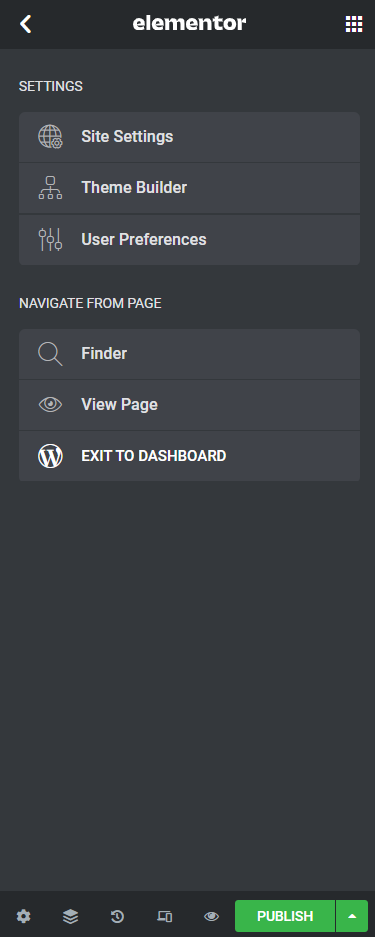 The menu panel is the main panel in the editor. From here, users can navigate to the other panels. In other words, it acts as a dashboard for other Elementor panels.
# Structure and Functionality
The panel has two sections:
Settings - Links to other panels controlling the settings.
Navigate From Page - Links to external links and tools.
# Extending the Menu Panel
Developers can add new links to the menu panel. For consistency, the links should open other Elementor panels.